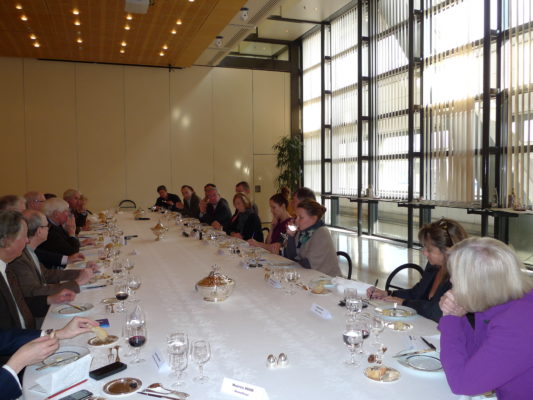 During our third meeting with a minister from Bercy this year, Foreign Trade Minister Nicole Bricq gave the AAPA an exclusive insight into the government's foreign trade policy, while answering some tough questions on France's positions in the ongoing U.S.-Europe trade talks.
Hosting a lunch for 18 AAPA members on Nov. 15 on the top floor of the Finance Ministry, Mme. Bricq said the U.S. Europe trade negotiations will be "long and difficult" and said she doubted that they will be completed even by the end of 2015.
She also deplored the lack of transparency on the EU side whereby the negotiating mandate given by EU governments hasn't been made public, and identified the countries that had vetoed making the position known.
Referring to recent disclosures of snooping on global electronic communication by the U.S. National Security Agency, she said the French government will be attentive that the existing European Union legislation on personal data protection is respected.
-David Pearson