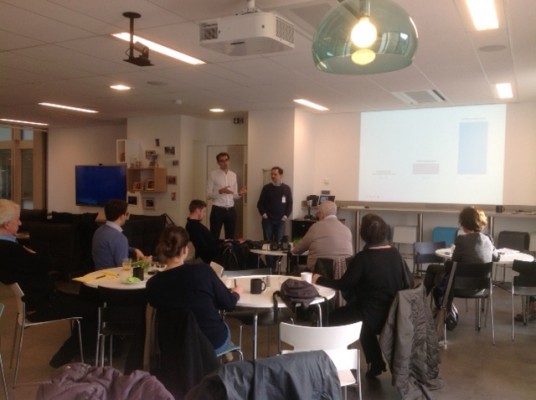 14 stalwarts of the AAPA who met Uber France chief Thibaud Simphal on Feb. 24 came away with a better understanding of the controversy and legal battle being waged between the upstart digital economy car-riding company and entrenched French interests.
The timing of the meeting was perfect given the ongoing taxi wars in France and the government's promise to help out the traditional cabbies. However, it was a little too perfect, as it was in the middle of M. Simphal's trial for various charges relating to the now-scrapped UberPop service, which had so riled taxi drivers.
Meeting us at the company's headquarters that were raided by police, M. Simphal couldn't comment publicly on the upcoming court case. That reflected both the sensitivity of the issues and the company's reluctance to take any risks in creating more controversy and enemies in France as they try to negotiate a way that they and traditional cabbies can exist together in perfect harmony.
However, M. Simphal was fairly open about the unfair treatment they had been given, why the taxi industry in France is so resistant to change and how it's protected.
He gave his version of what needs to be done, including less needless regulations. He defended Uber's record of creating thousands of jobs in France and lamented that they were being barred from creating thousands more.
-Ben McPartland
Link to Irish Times article:
http://www.irishtimes.com/news/world/europe/french-taxi-driver-row-with-uber-service-accelerates-1.2548507