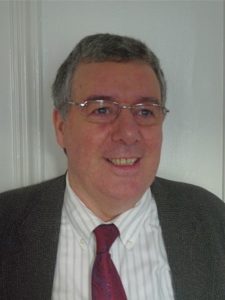 Two stalwarts of the AAPA have been singled out for distinctions by the French government.
John Keating, AAPA president between 2012 and 2015, has been inducted into the Ordre National du Mérite with the rank of Chevalier. He was nominated for the award by Foreign Minister Jean-Marc Ayrault.
John, who is Irish, is a long-standing member of the AAPA. He has been part of its management team for over eight years, and is currently our Treasurer after stepping down from the presidency in December. He has lived in France since 1979 and is chief correspondent of the English service of the Kuwait News Agency.
I am also pleased to disclose that a recent AAPA alumnus, Steve Erlanger of the New York Times, has also joined the ranks of French chivalry. He was awarded the Legion d'Honneur in January 2014, but has been discreet about his promotion from the ranks until now. Although he always intended to come to Paris for an award ceremony, he never quite found the time, until this week.
Steve was bureau chief for the New York Times Paris bureau for five years, and was a driving force on the AAPA committee until he transferred to London to be the NYT's bureau chief.
Hats off to both our plucky horsemen!