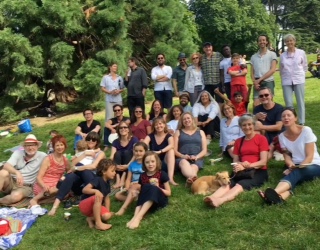 Members of the AAPA gathered recently for a picnic in Paris' Buttes Chaumont Park to say farewell to Sara Llana who's been a member for several years. Sara served as secretary general and established the club's monthly Friday night happy hour tradition. She moves to Canada with her family where she will be the Christian Science Monitor's Toronto correspondent.
Sara was a vivacious, active and integral member of the AAPA.
She will be sorely missed!