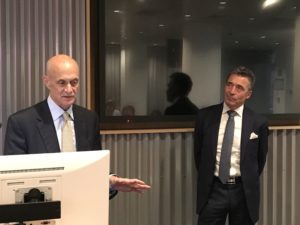 Former NATO chief Anders Rasmussen and ex-U.S. Homeland Security Secretary Michael Chertoff sounded the alarm over meddling in elections by Russia and other nations during a meeting with the AAPA on November 12.
"Russia has declared war against our democratic system," Rasmussen, a former Danish prime minister said. "Putin wrongly sees our values as a threat."
Rasmussen and Chertoff have teamed up with former U.S. Vice President Joe Biden and former Mexican President Felipe Calderon to create an international commission that aims to raise awareness of cyber-interference in democracies and to explore technological solutions to the threats.
Emphasizing that technology is making it easier and easier to manipulate reality, they demonstrated a fake audio recording of U.S. President Donald Trump announcing a nuclear exchange with Russia, which they said is spending at least 10 times more in election meddling via social media than the European Union is spending to defend its democracies.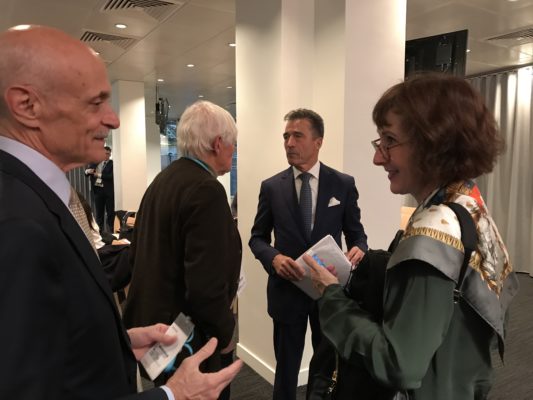 Rasmussen noted that there are 20 key elections on the calendar before 2020, including EU Parliamentary elections and two polls in Ukraine next year. "Put simply, artificial intelligence could make interference tactics available to anyone with just a bit of technological knowledge," Rasumussen said.
The Danish statesman noted that Russia is not the only nation investing in election meddling and cited Iran and North Korea, and he said that while NATO had taken steps to counter cyber-meddling, it had not done enough.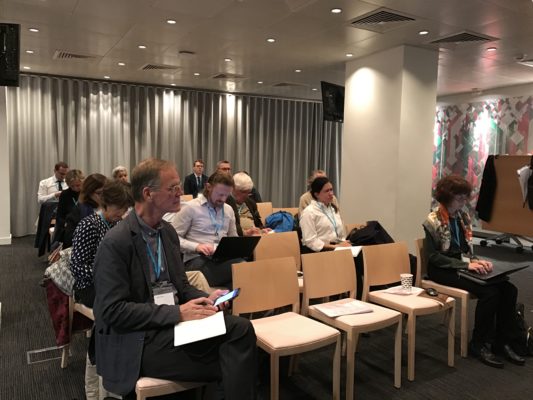 Speaking the day after a ceremony in France commemorating the 100th anniversary of the end of World War One, Rasmussen predicted the Atlantic Alliance would survive the Trump presidency even if, according to him, there is a risk that he could win re-election in 2020. "In the worst case, he will be around until 2024," Rasmussen said.
-Nelson Graves