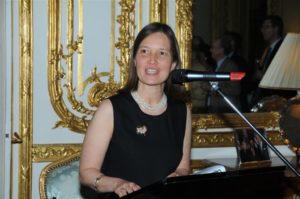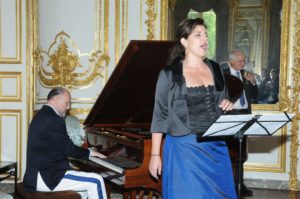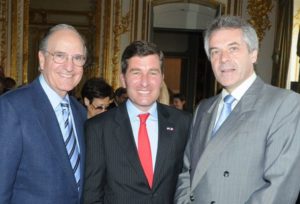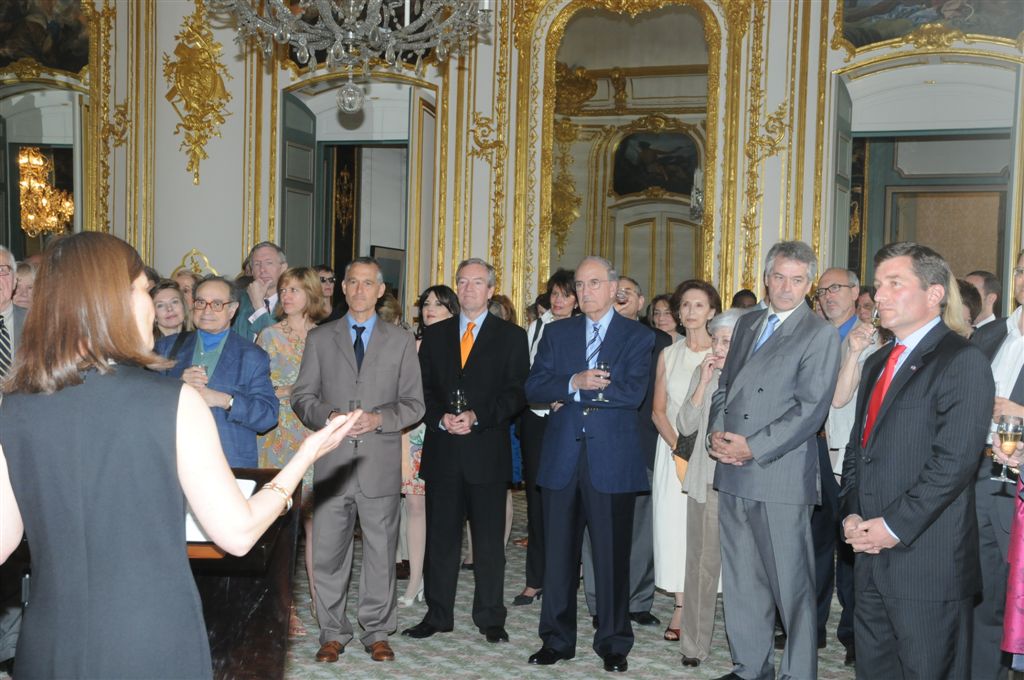 It was one of the best AAPA galas in recent years, according to many of those present.
Some ninety members and guests gathered in the U.S. Embassy residence on a fine mid-June evening found that the traditional cocktail fare was just a sideshow compared to what was to come.
AAPA President Virginia Power set just the right convivial tone in her welcoming speech. She recalled that, now in our 103rd year, we remain financially healthy and dynamic with an expanding membership. She also warmly praised our coordinator, Maria Vincenza Aloisi for her dedication and hard work and thanked U.S. Embassy Press Attaché Paul Patin for his help in organizing this year's gala.
Our host this year, honorary co-president U.S. Ambassador Charles Rivkin, together with his next-door neighbor and our other honorary co-president, Britain's Ambassador Sir Peter Westmacott, then shared their encouraging, support for the AAPA and briefly, insights on relations with France.
All three introduced our surprise guest, President Barack Obama's Special Envoy for Middle East Peace, George Mitchell, who was staying with the Rivkins. Mitchell spent some time chatting to members about current affairs.
In another first for a Gala, Charles-Efflam Heidsieck, a concert pianist of the famed Heidsieck family, accompanied opera soprano Yana Boukoff in several arias. The rest of the event was spent catching up with colleagues, chatting to our diplomatic guests, and sampling the Indian fare from our traiteur and vintage Grand Cru Penet-Chardonnet champagne provided by the owner and CEO of the estate, Alexandre Penet. Penet, who was among the guests, told us he is available to any member interested in following up on what he described as Chardonnet's "unique" story, with a 400-year history.
Many of those present agreed that the time, effort and cost of organizing our annual Galas was well worth it, and that the tradition started several decades ago to alternate the event between the American and British embassy residences should definitely be continued. Indeed, upon leaving the party, Ambassador Westmacott asked if it was the British Embassy's turn next year. The answer was an encouraging "Yes!"
—Axel Krause
Photos by Philippe Maille 2010