France has become a much more fertile ground for creating start-up companies, the youthful and dynamic head of French ride-sharing company BlaBlaCar told a group of 15 AAPA members on Oct. 9.
Speaking to us at a lively breakfast meeting at the BlaBla Bistro in his company's Paris HQ, Frédéric Mazzella, explained how he got the idea for his company in 2003 when he noticed how few cars travelling inter-city had no occupants apart from the driver. From that seed has grown France's only "unicorn", defined as a company whose valuation tops $1 billion less than 10 years after its creation.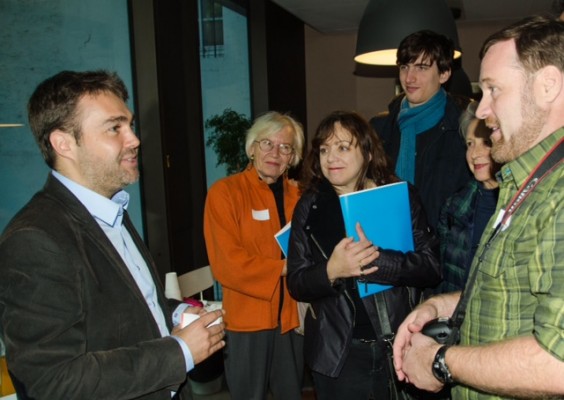 Mazzella told us how he struggled for years to find the right business model company, and how he dealt with the legions of "It will never work" doomsayers before hitting on what looks like the winning formula that proved the pessimists wrong. His company, after changing its name from the admittedly far les sexy covoiturage.com, has grown to include 20 million "members" – car drivers and users – in 19 countries.
AAPA reporters pressed him for his thoughts on the challenges facing start-ups in France, and on whether scenes such as the recent one at Air France – where angry workers ripped the suits and shirts off the backs of two of their bosses – were soon to be a thing of the past.
He said he certainly hoped so, and that such events garnered a lot more headlines than what he sees as the positive things emerging from France at the moment.
"The French government is doing everything they can to help entrepreneurship," he said. "They are changing laws and the environment as fast as is humanly possible. They are doing super work."
Mazzella, who is 39, also insisted that younger French people were an entirely different breed to their elders.
"We are a new generation and there has been a change of mindset and relations to work. There is a change in spirit and we have witnessed that with BlaBlaCar. Students coming out of top schools in France are
now applying massively to startups. Before, they would only think of applying to very, very large companies like BNP or L'Oréal," he said.
-Rory Mulholland
The meeting generated several stories written by AAPA members. Here are some of them: