A rare chance to watch the final rehearsals for a musical at the Théâtre du Châtelet was the cherry on the cake for AAPA members who met with the theatre's new Artistic Director on November 26.
Ruth Mackenzie is the first woman in the job, and first non-French national – she is British. She made it clear to our group that she is not at all daunted by the challenges either one of those factors might pose in a French theatre.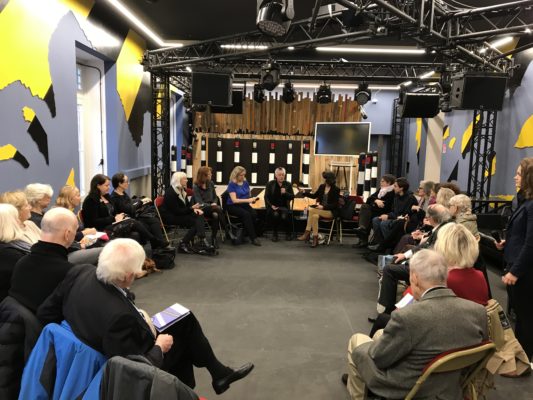 After her first production – "Les Justes", in September – gave Camus a rap edge, "An American in Paris" continued a new tradition at the theatre of staging American musicals in English. Mackenzie has other plans to continue to shake things up, including taking theatre to the suburbs, changing the linear training system in French theatre, and improving diversity.