Paris, January 5, 2015.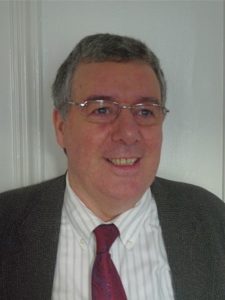 As we head into what promises to be another exciting and active year at the AAPA, I wanted to communicate my hopes and tentative plans with you for the coming period.
With a new, dynamic team all ready to work, I am eager to undertake the tasks the membership set out for the committee at our AGM on Dec. 17.
Foremost among these will be creating a better sense of community among members to foster better professional, social and personal relationships that would benefit all.
I am mindful that the AAPA is not a social club – and I promise bingo is not on the menu, yet – and organising top quality events will remain our top priority. But the two are not mutually exclusive. Social meetings outside of our traditional menu of events, when we meet with big-name speakers, will allow our journalists and other members to network and exchange ideas and tips, while fostering greater cohesion in our group.
Vice-President Sara Llana Miller and committee member Lisa Bryant will be seeking ways to better promote this almost-absent social aspect of the AAPA. Liaising with Scott Sayare, who will manage Community Affairs, I am convinced we can and should do more in that area.
Vice-President Rory Mulholland will work with Scott on the Facebook Group Page, which has picked up a dozen new members in the past month and now has 36 participants, but still needs bolstering. Rory will also handle recruitment of new members, although the membership is still strong – 113 as of today.
The aim is not to adulterate or change the traditional nature of the AAPA, but to enhance it, all the while maintaining our core objective of giving our journalists access to the big French names in the worlds of politics, business and culture. We are already well on the way with a promising meeting with the CNIL later this month, thanks to Sara Llana Miller (announcement to follow). And please feel free to come forward with your own proposals and suggestions. The entire committee is open to listen and bring forward your ideas.
Incoming Secretary-General David Pearson has already issued a call for dues, together with a "member details" form. Your dues help keep us independent and functioning and they are our sole source of income. The deadline is set for Jan. 15, so please send Maria Vincenza Aloisi your checks together with your Member Details form in time to allow us to organise our very useful electronic Directory and support our ability to move forward.
I hope 2015, which promises to be a busy and active year, will bring you good luck, good health and success in your endeavours.
Best regards and Happy New Year!
John Keating
President