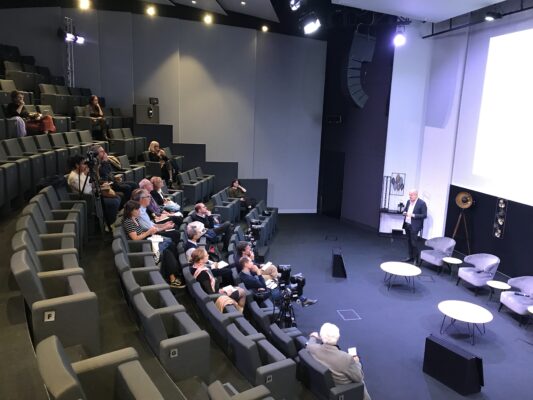 The AAPA met on October 20th with the CEO and Director of Le Monde newspaper, Louis Dreyfus and Jérôme Fenoglio, at their new headquarters building in Paris.
We had a lively discussion about the state of journalism in the world and how Le Monde went from losing €10 million a year 13 years ago, to becoming a profitable, expanding news outlet – all while keeping its editorial independence.
70% of Le Monde's revenues come from readers, who cite the newspaper's credibility, transparency and high quality as reasons for their loyalty.
Dreyfus admits they are in a virtuous circle and benefiting from a "winner takes all" phenomenon as Le Monde sops up 70% of all new French media subscribers.
The average Le Monde reader is 45 years old. Fenoglio said the newspaper is following a societal trend toward more educated college graduates.
But "La Bible du Soir" is also seeking to attract younger readers. Le Monde is present on platforms such as TikTok and Snapchat, where it has millions of followers.
The newspaper also has a dynamic video investigative unit. Other expansion projects include an English language version which is also booming.
Both gentlemen attributed the newspaper's success to its unique structure. Le Monde was turned around by a multi-million dollar cash injection, but the millionaire responsible has voluntarily placed his 75% shares in a foundation guaranteeing the newspaper's freedom and independence.