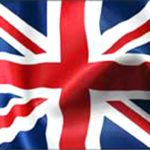 At the onset of the Christmas shopping period, Lady Holmes, wife of our honorary co-president, the British Ambassador in Paris, Sir John Holmes, greeted a group of AAPA members and guests, upstairs in the "inner enclave" of the Embassy Residence, before lunging into a show and-tell presentation of her successful cookbook, dubbed "Simply British!"
During this informal champagne reception, munchies based on recipes included in the book – compiled in association with a friend, Susan Mallet, in aid of breast cancer research, both in France and Britain – were served at round tables, congenially dotted around the room.
The idea behind "Simply British!" is to introduce French readers to popular English dishes, such as steak & kidney pie, as well as 'nursery classics' along the lines of scones and summer pudding. The event also featured a cheese tasting by Jason Hinds a cool British cheese maker from Neal's Yard Dairy.